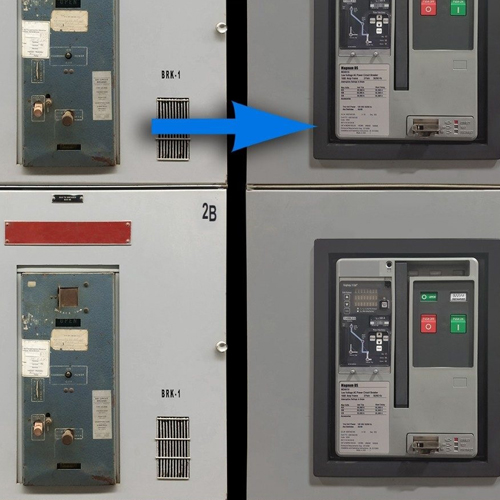 Breaker Retrofitting
We can retrofit the new breaker with the old one if the user wants to upgrade to a new one . Lets say We take an existing oil circuit breaker and remove the operating mechanism and jaw contacts. On the frame of the existing breaker we mount a new vacuum circuit breaker, busbar to the bushing and wire to the secondary control disconnect. The retrofit breaker easily gets racked into the existing brekaer because the new breaker is mounted on the existing frame.
Asian Electrotech Industries LLP
Since 1996, Asian Electrotech Industries LLP has been serving the Indian Power Sector. With more than 25 years in the industry, AEIL has the technical expertise in erection, testing, commissioning & maintenance of electrical substation up to 66KV.