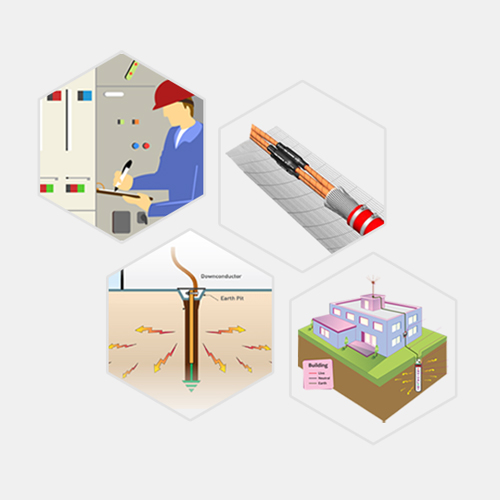 Earthing System
The main purpose for Making an Earthing Pit in the electrical network is for Safety. Earth Pits are connected on the Neutral/Body of the substation or Equipment devices. In cases of surges in the voltage, high voltages can pass through the electricity circuit & such kinds of overload can lead to damaging the installations & danger to human life. When earthing is installed with the electrical installations, the current is routed through a different path and grounded for safety. Hence it is very vital to use the Right specification of Electrodes for Earthing & Install it in the correct manner.

AEI does all types of Earthing like Conventional Earth Pits (Plate Type, Pipe Type), Maintenance Free Chemical Earthing (Rod Type, Pipe Type).


AEI has more than 25 Years of Experience in Designing & Installation of Earthing for your Electrical Installations. Our Recommendations & routine are in accordance to the IS 3043 & IEC 60364.
Asian Electrotech Industries LLP
Since 1996, Asian Electrotech Industries LLP has been serving the Indian Power Sector. With more than 25 years in the industry, AEIL has the technical expertise in erection, testing, commissioning & maintenance of electrical substation up to 66KV.