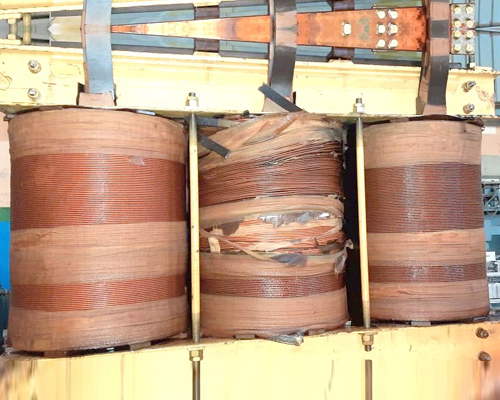 Factory Repairs
AEI has the infrastructure network, experience, skills and expertise to carry out transformer factory repairs upto 33kv Rating. With over hundreds of transformer's rewinded, Contact AEIL for support.
Contact AEIL for Transformer Factory Repairs.
Asian Electrotech Industries LLP
Since 1996, Asian Electrotech Industries LLP has been serving the Indian Power Sector. With more than 25 years in the industry, AEIL has the technical expertise in erection, testing, commissioning & maintenance of electrical substation up to 66KV.