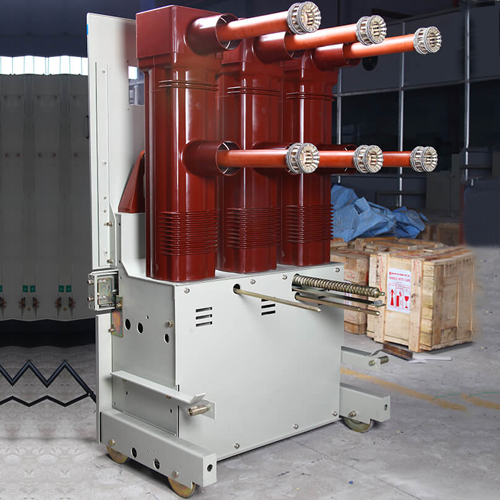 Breaker Service SF6, VCB, OCB, ACB
The most critical & expensive equipment after transformer is the HV/LV Breaker comprising of SF6, VCB,OCB, ACB type. We rely on them to protect our systems from damaging in case of any overcurrents and short circuit. Therefore Routine service of breakers are very important. We carry out all the Mechanical & Electrical checks to determine the condition & bring it to the users notice.

Breaker's main function is to interrupt current flow immediately after a fault is detected, using SF6, Vacuum, Oil, Or Air as an arc extinguishing medium depending on the type of breaker.
| | |
| --- | --- |
| What faults can occur with air circuit breakers? : | Breaker's are the cause of almost 35% of power distribution system failures. Due to a lack of service, dust, corrosive, worn parts & non-functional relays prevent the proper operation of the trip linkage of the Circuit Breaker. |
| Why do I need to service & maintain my HV/LV breakers? : | For industries that operate at high voltage, it is advisable to protect your equipment & machinery from overflows of current. Any Sudden high voltage surges can cause considerable damage to the overall performance of the machine & disturb the operation of the plant. Routinely servicing extends the life of your Circuit breakers, so they rarely need to be replaced. |
Most importantly by servicing HV/LV Breakers regularly you can reduce any downtime and improve your equipment's reliability because damaged or worn components can be identified before they fail. There have been a lot of cases where dirt on busbars and loose connections can cause noise, excessive heat and ultimately system failure due to lack of maintenance.
With over two & a half decades of experience in HV/LV Switchgear Maintenance, the user knows his assets are in safe hands. The services are provided under the standards of IS 19947, IEC & OEMS Guidelines.
Asian Electrotech Industries LLP
Since 1996, Asian Electrotech Industries LLP has been serving the Indian Power Sector. With more than 25 years in the industry, AEIL has the technical expertise in erection, testing, commissioning & maintenance of electrical substation up to 66KV.