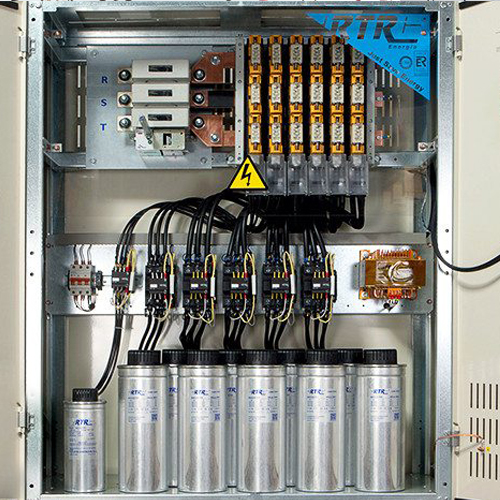 Capacitor Panel Audit & Improvement
A capacitor Panel aims to improve power factor and hence power quality, utilising capacitors to offset usually inductive loads, for example motors, compressors, transformers, etc. Capacitor Panel Systems increase the efficiency of Power supply, Delivering immediate cost savings on electricity.

We increase your power factor by assessing your current electrical system and installing power factor correction capacitors, APFC Relays, & other correction devices.
When is Power Factor Correction right for you? Are you experiencing…

Low Power Factor Causing High Energy Usage and Costs.
Motor failure.
Overheating of transformers, switchgear and cabling.
Nuisance tripping of circuit breakers or fuses.
Unstable equipment operation causing Electrical or electronic equipment failure.
Contact Asian Electrotech Industries LLP, for our Thermography Services for real-time condition monitoring and discover how you can achieve greater reliability, greater efficiency and greater safety.
Asian Electrotech Industries LLP
Since 1996, Asian Electrotech Industries LLP has been serving the Indian Power Sector. With more than 25 years in the industry, AEIL has the technical expertise in erection, testing, commissioning & maintenance of electrical substation up to 66KV.