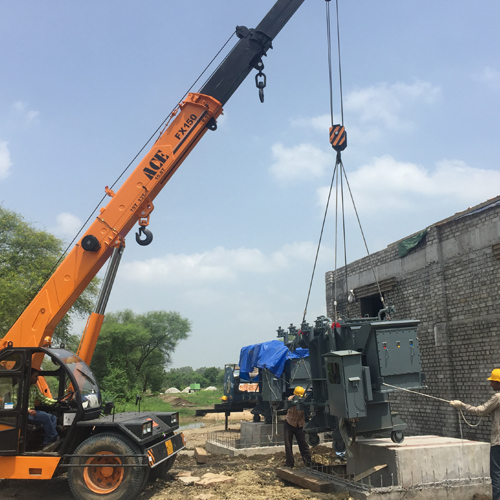 EPC Projects
Experience in Transforming Power
AEI has an industry-wide reputation as the single source solution to all of your substation construction and maintenance needs including estimating and support, material procurement, tracking and logistics, foundation construction, busbar installation, and power and control cable installation. out a project's life cycle. AEI has knowledgeable project managers, dedicated field leadership, and skilled craftspeople capable of managing a project from concept through completion. Our experienced teams utilize state-of-the-art technologies and techniques to efficiently schedule, manage quality, and ensure the safety and success of each project. From new installations to general maintenance, expansion, and rebuild work, AEI has successfully completed execution of several transformers, HT/LT breaker panels, CSS, Earthing.
We provide complete turnkey projects & solutions for :

Power & Distribution Transformers
HT & LT Panels
HT & LT Distribution Cables
Cable Trays
Bus Duct
Earthing
Internal/ External Electrification
High Mast Lightings
Asian Electrotech Industries LLP
Since 1996, Asian Electrotech Industries LLP has been serving the Indian Power Sector. With more than 25 years in the industry, AEIL has the technical expertise in erection, testing, commissioning & maintenance of electrical substation up to 66KV.