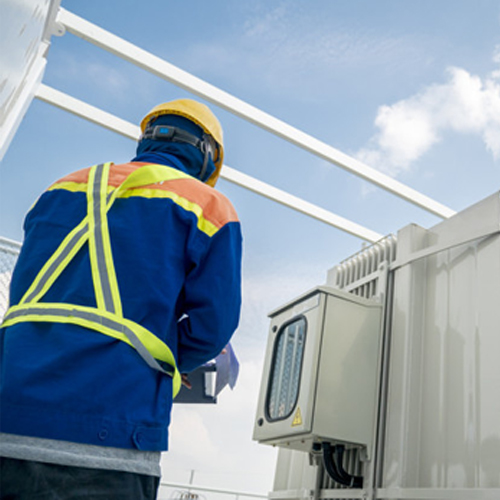 Emergency Breakdown Service
Potentially the most disastrous situation for your business can be the failure of your power and distribution equipment.

AEI offer a 24*7*365 days emergency call out service. So even if your equipment fails in the middle of the night, we will have someone on site immediately to help you with the breakdown. We offer round the clock technical support, also with mobile vehicles which remain on the field in case of a major fault or an unplanned loss of supply.
Our Mobile Emergency Vehicles are equipped with facilities like :

Primary, Secondary Current Testing Kits.
High Voltage Testing Kits.
Meggers.
Winding Resistance Meters.
Cork Gaskets, Oil Seals for leakage arresting.
Testing Transformer oil on site.
Asian Electrotech Industries LLP
Since 1996, Asian Electrotech Industries LLP has been serving the Indian Power Sector. With more than 25 years in the industry, AEIL has the technical expertise in erection, testing, commissioning & maintenance of electrical substation up to 66KV.