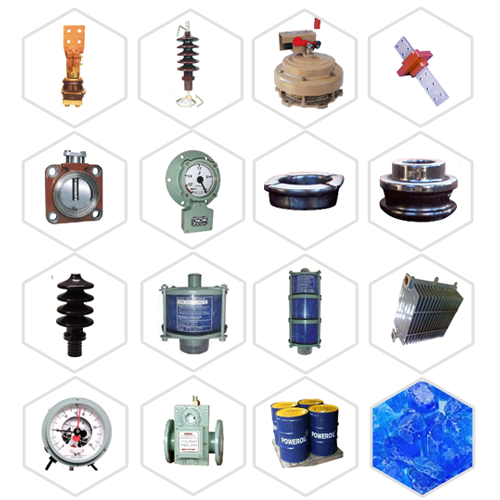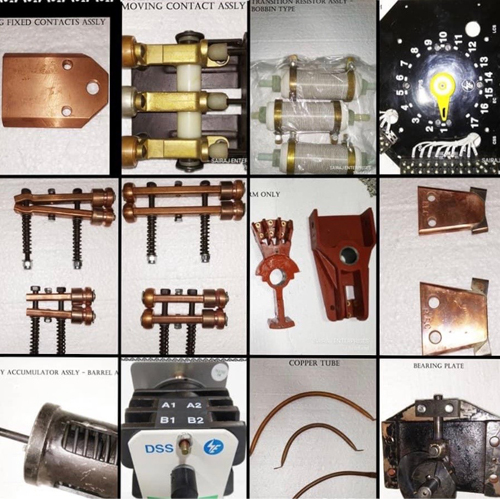 Transformer Spares
AEIL is fully geared to supply all spares of all ratings, makes, models of transformer. Spares are procured and checked as per standard quality norms set by us. Spares are procured from approved sources m Minimum cycle time through planning, foresight, focus and thrust. All Spares & accessories are available with us like:
Transformer Spares
Transformer Oil (Mineral/Ester) Authorised Distributors for APAR
Buchholz Relay
(MOG) Magnetic Oil Level Gauge Relay
Oil Surge Relay
Pressure Relief Valves
Breathers (Clear View/Metallic)
Silica Gel
(OTI) Oil Temperature Indicator
(WTI) Winding Temperature Indicator
Marshalling Box
Oil Thermometers
Tap Changer Switch & Handle (For Off Load Transformer)
Bushing Insulators HT & LT (Epoxy Bushing/Ceramic)
Bushing Rod HT & LT
Radiators
Valves (Radiator Valves/Drain Valves)
Gaskets & Oil Seals
Sight Glass
OLTC Spares
Fixed Contact
Moving Contact
Transition Resistance Assemlby
Phase Board
Bushing Board
Energy Accumulator Assembly
Epoxy Arm Assembly
Oil Seals & Gaskets
Copper Tubes & Tapper Pins
AVR Relay & TPI for RTCC Panel
Asian Electrotech Industries LLP
Since 1996, Asian Electrotech Industries LLP has been serving the Indian Power Sector. With more than 25 years in the industry, AEIL has the technical expertise in erection, testing, commissioning & maintenance of electrical substation up to 66KV.