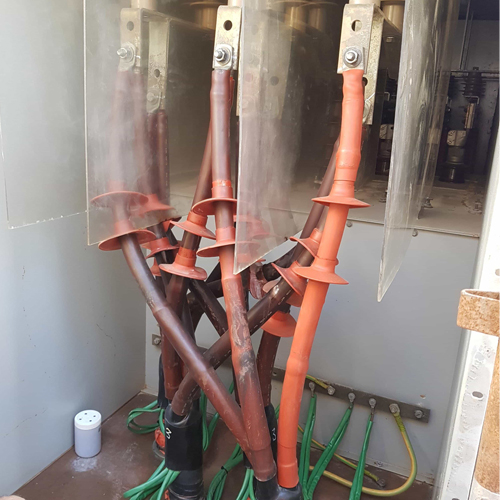 Cable Fault Locating & Cable End Termination Service
Major reasons of faults in cable are regular service ageing, over voltages, thermal overload, corrosion, and poor workmanship during transport and installation, among others. It is very important to locate and resolve faults as soon as possible to keep downtime and subsequent costs to a minimum.

We are equipped with Cable Fault Locating System with surge wave receiver (Digiphone) & Time Domain Reflectometer (TDR), Hi Pot Test Sets, Cable route tracing , Power cable fault locator, and pipe & cable detector which enable us to provide the complete solution for maintaining the underground cable system.


Cable Termination Service
We are offering the EHV/HV/MV/LV Cable termination services with professional jointers who are well versed with Straight Through type/Indoor/Outdoor Type. We ensure that all job work is performed safely and as per the guidelines.
Asian Electrotech Industries LLP
Since 1996, Asian Electrotech Industries LLP has been serving the Indian Power Sector. With more than 25 years in the industry, AEIL has the technical expertise in erection, testing, commissioning & maintenance of electrical substation up to 66KV.